Yoga is one of the oldest physical exercises in the "Oriental". It originally originated in India 5000 years ago and is now popular all over the world. Yoga is not only the exclusive choice for middle-aged people, but also more and more young and old people join the ranks of yoga practice.
A disease-free body, a violence-free society, a confusion-free mind, a inhibition-free intellect, a trauma-free memory, a sorrow-free soul and a quiver-free breath is the impact that Yoga can make on your life.
Yoga is not only exclusive to middle-aged people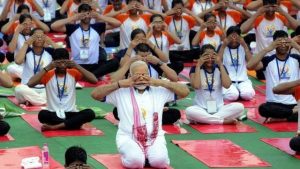 A young girl said: "I tried Pilates, NTC, HIIT, madness and other methods. This is the most effective exercise training on the market for weight loss and shaping. After being exposed to yoga, I felt unprecedented strength. I completely changed Now, this change is not only physically, but also mentally."
However, some elderly people think that yoga is only suitable for young people or people with better flexibility. In fact, yoga is suitable for people of all ages and physical levels. The latest research shows that yoga is especially helpful for people over 60 years old and can improve their flexibility and balance.
If you are a beginner, a yoga mat is essential.
Story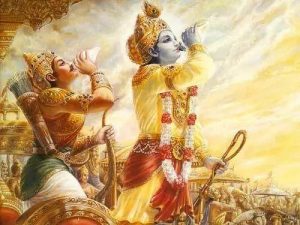 Thousands of years ago, in India a long time ago, in order to enter the highest state of the unity of nature and man, eminent monks often lived in secluded forests and meditated. After living in a simple life for a long time, the eminent monks realized many natural yoga aesthetic principles from observing living things, and then verified the living principles of living things to humans, and gradually sensed the subtle changes inside the body, so humans understood Dialogue with your own body, so as to know how to explore your own body, begin to maintain and regulate health, as well as the healing instinct for disease and pain. Thousands of years of research have been summed up, and a set of theoretically complete and practical body-building and fitness system has been gradually developed. This is yoga.
Systemic physical improvement
   
There are various benefits of practicing yoga, including accelerating the body's metabolism, removing waste from the body, and helping the body to repair. Yoga can enhance body strength and body elasticity, so that the body's limbs develop in a balanced manner. Yoga can also prevent and treat various physical and mental diseases: back pain, shoulder pain, neck pain, headache, joint pain, insomnia, digestive disorders, dysmenorrhea, hair loss, etc. Yoga can regulate the whole body system, improve blood circulation, promote endocrine balance, reduce stress and nourish the heart, release the body and mind, and achieve the purpose of self-cultivation. Other benefits of yoga include improving immunity, concentration, increasing vitality, and improving vision and hearing, and so on.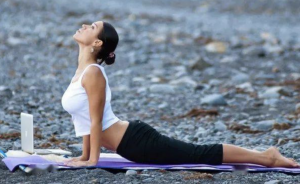 With the increase of age, the quality of muscles is deteriorating day by day. The charm of yoga is that even an ordinary Hatha yoga practice can relieve the practitioner's muscle pressure and increase muscle resilience. Downward dog pose, plank pose, warrior 1 pose, and warrior 2 pose are particularly suitable for yoga beginners, and they have a good effect on improving strength. While practicing yoga, we need to replenish moisture appropriately, so a beautiful water bottle may bring you a good mood all day long.
Increase flexibility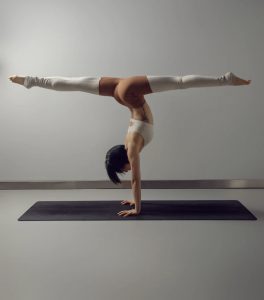 With the passage of time and the reduction of activity, the muscles of the elderly lose some elasticity, and it is even difficult for some elderly people to bend over and bend their knees to tie a shoelace in daily life.
For these elderly people with poor flexibility and flexibility, it is recommended to try sitting forward flexion. People who have difficulty can use yoga bands to stretch their shoulders and hamstrings; cat pose or wheel pose can also be flexible for the spine; sprint pose can open hip flexion Muscles; Side Bend Mountain Pose can stretch muscles along the trunk.
Increase positive emotions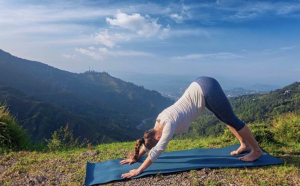 Some elderly people feel lonely and lonely. Joining a yoga class can broaden the social circle of the elderly and get to know more friends. In addition, yoga is recognized as an "emotional booster." Heart-opening yoga poses and back bending poses like cobra pose, boat pose, and bridge pose have been proven to increase the positive emotions of patients with depression. Practicing yoga asanas, pranayama, and meditation can help improve mood, bring more positive energy, and reduce anxiety.
Relax and reduce stress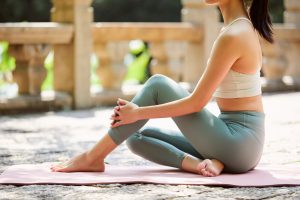 We can use the exercise and relaxation of yoga to allow us to focus on stretching and strengthening the muscles of the body. When our body and mind are in a state of complete relaxation and focus on stretching the limbs, we can release negative emotions and begin to have Positive emotions enable us to achieve a state of mind of "combining with nature".
Anti-Aging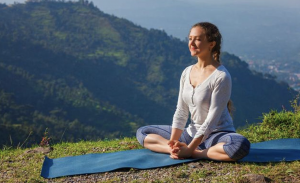 Anti-aging is no longer a topic for middle-aged and elderly people. More and more young people are joining this topic. Yoga is the exercise that can achieve this effect. Why can yoga be anti-aging? Because long-term yoga practice can improve body functions in the following aspects to achieve anti-aging results. 1) Enhance bone density​ 2) Relieve arthritis​ 3) Strengthen core​, stay away from back pain 4) Improve circulation​ 5) Protect ligaments 6) Relieve tendinitis​ 7) Say goodbye to stiffness​ 8) Refuse menopause​ 9) Avoid high Blood pressure​ 10) Avoid asthma​ 11) Improve respiratory function​ 12) Relieve insomnia​ 13) Regulate chronic diseases.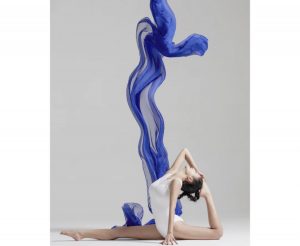 There are many studies that show that yoga and meditation can improve our memory and concentration. Both yoga and meditation help us play a higher level role in work, home or school. Yoga helps people deal with adverse situations in a more realistic way. It teaches people to accept and release negative energy, and know how to be grateful, which is necessary to deal with this negative and stressful situation. We can think of yoga as an art, which helps us connect with ourselves on a deeper level. Yoga is a low-impact exercise that involves each of our organs and body parts and our breathing patterns to create balance in our body and mind.
Every action we practice yoga activates the nervous system-brain, muscles, bones and emotions at the same time. Yoga poses bring a holistic change, helping us lead a balanced and fulfilling life.
————————————————————————————-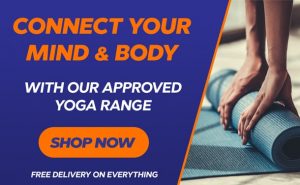 Consult your physician, doctor or other professional before starting any exercise or nutrition program. This is especially important for people over the age of 35 or those with pre-existing health problems. In accordance with our advice, Exercise.co.uk is not responsible for any personal injury or property damage caused.
If you experience dizziness, nausea, chest pain or any other unusual symptoms, stop exercising immediately and consult your doctor immediately.