You are already a yogi.
We all know Yoga is good to lengthen the muscles and increase flexibility, but what we often forget is that yoga offers a much wider range of benefits to keep our mind, body and spirit in check and functioning properly. The best thing is that a part of you already practices yoga, you just don't know it.
Have you ever stopped and stood quietly to appreciate nature? Or laid back on the couch and just breathed slowly? Or have you ever stood on your tiptoes and stuck a leg out whilst waiting for the kettle to boil, just for the fun of balancing? Well, these are all forms of yoga in their own way.
The beauty of yoga is that it lives in our every movement. From the beginning of our existence, we naturally know how to breathe and eventually everyone develops movements which can be interpreted as yoga poses. Regrettably, throughout the years we have forgotten how these movements are so natural to us. Along the way as well, often due commercialism and social media influence, people have come to believe yoga is only to be practiced by super attractive, super flexible people.
What is yoga if it's not about stretching?!
It's true, when you say you do yoga people think straight away that it is all handstands and palms together. But in reality, it is a process of small changes over a long time. 'Yoga' comes from the Indian Sanskrit word 'yuj' which means 'to join'. It's a unity or a oneness. In spiritual terms, it can be described as the union of the individual consciousness with the universal consciousness.
This can understandably make it sound a bit daunting but please don't be intimidated. yoga is for everyone, it is accessible to all levels of society, gender, age, ethnicity and physical abilities. It promotes inclusion, self-awareness and diversity, which is what this world needs.
It does not matter if you stopped practicing or have never tried it, you can start at any time and your body will remember everything you learn. Yoga is flexible after all.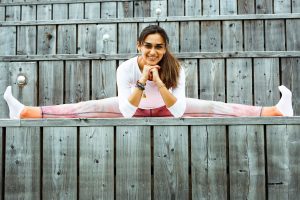 The many different types of yoga
One problem many newcomers to yoga face is which type of yoga they should start with. There are many styles of yoga to try and you should explore as many as you can, but here is a little break down of the main styles;
Vinyasa: This is a flowy style of yoga which allows you to move from one pose to another fluidly in a sequence. It is good for those who like faster paced movements, it's also great to bring out your creativity when you want to work on a new sequence. It is a good starting place for beginners with lots of energy because it can be fun and invigorating.
Ashtanga: This style is very active, it helps you synchronise your breath with the movement.  Ashtanga is about finding strength in stillness by holding poses for longer than you would with vinyasa. Sometimes these poses are unbalanced therefore it can require a lot of strength and focus to hold them for longer periods of time. There is also a lot of focus on correct breathing techniques.
This is also a good place for beginners as there are many levels of ashtanga, with difficulty increasing with each level.
Yin: This style allows you to go deeper into pose, and also yourself, as it's a very slow-paced style. The aim for Yin is to increase circulation throughout the joints and to target the connective tissues of the body.
Yin can be tough for newcomers to yoga who may become distracted or lose patience whilst in a pose. Taking the time to practice Yin however can be incredibly rewarding, allowing the mind to relax and ignore life's pressures whilst lengthening the muscles and opening up the body.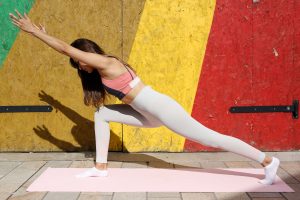 So why try yoga?
Yoga has a wide variety of benefits which supports our pursuit to live a better life. These benefits are not just physical, they can be mental and spiritual too.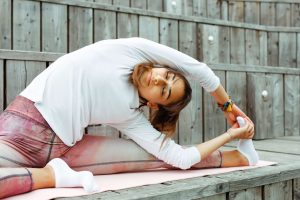 Helps with a number of ailments
Yoga is proven to improve your balance and coordination through exercising the nervous system. This heightened activity can build the grey matter in our brain leading to improved focus and concentration. This can help reduce the effects of certain ailments such as vertigo, ataxia and even Alzheimer's disease, by exercising the nervous system in a safe and controlled way.
It's good for your body
The movements through yoga practice exercise the whole body through a number of different poses. These low impact but weight bearing exercises activate and strengthen your muscles, bones and joints. This is great for stabilising your weight and avoiding aches and pains.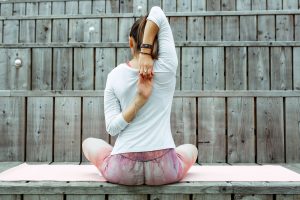 Supports your inner body
Within our bodies is the endocrine system, responsible for keeping our hormones in check and balanced. When life becomes stressful this system can become unbalanced and leave us feeling tired, irritable or anxious. Practising yoga relaxes the mind and allows this system to regain control and balance our hormones. The exercise can also stimulate happy hormones such as dopamine, melatonin and serotonin, making us feel confident and content, as well as helping us get a nicer sleep.
Finds a steady rhythm in our mind
Though it doesn't have to be, Yoga can be a very spiritual practice. Good yoga teachers will teach breathing as a part of their class. These yogic breathing techniques can steady the breath, find rhythm and ultimately steady the mind. When we are feeling uneasy our body is using our sympathetic nervous system. Slow and controlled breathing is proven to move the body over to our parasympathetic nervous system. This puts us in a state of relaxation and tranquillity. The more we practise yoga the better our body can achieve this state, massively benefitting our mental health.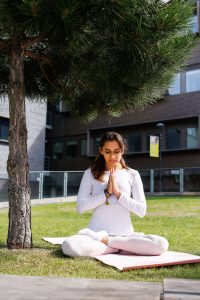 Start your yoga journey
A great place to get started if you are unsure is at home following a yoga teacher online. Here is a recommendation for you to try.
Yoga with Michaelle 🙂