Have you ever tried to do exercise and then gave up due to procrastination? When we made an exercise plan and started to do it, many factors would disturb it. Procrastination could be a big hinder. We all know that regular exercising is an excellent way to keep fit and become more healthy, but most of us could not hold on straight to the end.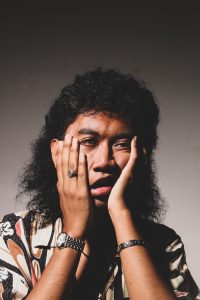 In general, procrastination is a behaviour that put the things which be done today to tomorrow. It always interrupts our training plan. We might think that we can delay for 15 minutes to browse Tiktoks or somethings else before exercising. Then, after day and day, the whole plan just collapses. How enthusiastic before we were making the plan, how guilty after we were giving it up.
There are some good methods that might help you conquer procrastination to pursue your dream of a good figure.
---
Motivate yourself
If you want to keep a good stature, like strong muscle or a beautiful curve, and you are difficult to start your first step. You need motivation, or you have to give yourself motivation.
All of the advantages of exercising could be your motivation, such as attracting isomerism, keeping healthy, and improving stamina. Also, exercising could be a good option for time killing. When you have a reason for doing something, you are more willing to do that than resist it.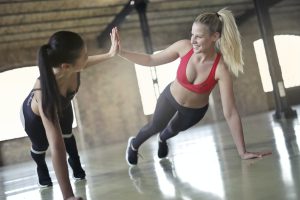 Mostly, at the first stage of training, you might feel pain both in the body and mind. And then create a sense of fear before training. The best to conquer it is that remind the reasons for training again and again so that you could overcome your procrastination.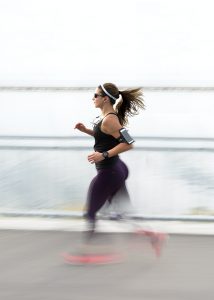 Moreover, listening to good music before and during the training could be a good method to improve your mood. You can also use other ways to relax, such as warming up.
---
Keep energy
Exercising is not mental but physical, which means you must have a good energy state before it. If you are exhausted before exercising, like after busy work overtime or stay up late, forced exercise is inadvisable.
However, this situation does interrupt your training plan. If you give up one day of training, it opens a bad precedent. Psychologically, you indulge your procrastination once. Thus, the best way is that as far as possible to avoid this situation. You have to make sure that you are vigorous at every predetermined training time. You have to keep a regular diet and timetable. If you decide to watch movies or play games all night, you have to make sure these will not affect your training.
Once you decide to give up one time of training, you must have a firm reason because procrastination is a mental barrier.
---
Good plan
Doing exercise needs a good plan. If you do not have a good training plan, you might take a weak result on your body. For procrastination, a good plan could form your daily behaviours as a habit.
Besides, the plan must be specific and achievable. Most people only have targets but none of the actions and plans. For example, you cannot say that I have to lose 10KG this year. It is not specific.
Your training plan must contain "how to do it", "when to do it", "how long to do it", and "what is the target". There is a good model of plan-making named "SMART goals", and it might help you.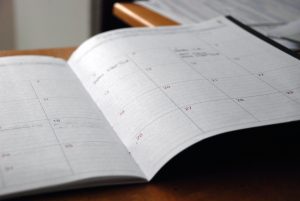 Additionally, how to carry out your plan persistently is also a big problem. In my advice, you could write the plan in your diary that you can easily see and remind yourself. Hiring a trainer to supervise your processes could be a good way. Also, you could let your friend overlook you. Having a training companion could also improve both of your insistence.
---
Share achievement
The human being is a social animal. We cannot survive without society. Sharing your achievement on social media, and let your friends know what are you doing now. For example, share a daily moment or sent a Twitter. So you can have a great number of public supervisors and take excellent feedback on your effort. Once you want to be lazy, the pressure from your social circle would remind you and push you to stick to the training.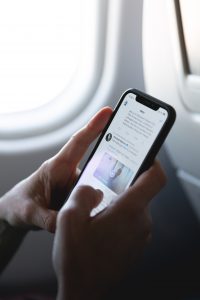 However, what is most important is that you are training for yourself rather than your Internet expression. Sharing your achievement on social media aims to cure your procrastination, not pursue fame, following or something else. These could be a bonus but not your main target.
As we know, procrastination is a mental barrier. If you set fame or the number of following as your target, you might be persistent in your training. But actually, the problem of procrastination is not solved. It just is hidden. And you might be exhausted by social media, taking a worse influence on your life than procrastination.
---
Analyse your situation
Just like we told above, procrastination is not always negative. When you try to delay something, it might be an interruption from your subconscious.
When you start to make a training plan, you have to analyse your situation first. For example, if the city you live in is always raining and you do not have any plan for purchasing a treadmill or a gym membership, running could not be a good choice. If you do not have enough time in the day, you might have to move your exercise time to the evening.
Before you make your plan, you have to choose the best time and type of exercise according to your self-condition. So you could have the best experience of it, rather than resist and delay it.
---
Procrastination is a hot potato not only in exercise but also in our daily life. I hope my advice could help you go further on your fitness journey. But remember, exercising aims to improve our life quality, so do not be excessive.