As people pay more and more attention to their health, yoga movement began to appear on our side, yoga with its movement soothing, remarkable effect by people's welcome. So what are the benefits of long-term yoga practice?
DO YOU REALLY NEED A YOGA MAT?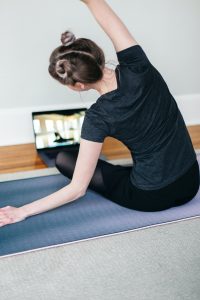 Photo by Kari Shea on Unsplash
When the weather turns cool our appetite is big, inadvertently will consume large amounts of fat, in fact, in the winter the energy needed to power a body and summer is not much different, but the weather's cool movement is relatively small, yoga through the various curved back, turn around before extrusion, stimulate our glands, adjusting endocrine, make the person produces heat capacity increased, to help us better control appetite, prevent the body fat. During the practice of yoga, people often sweat, and at this time the sweat will expel toxins from the body. Also can through the body twisting pull god, massage and other methods to stimulate the body has the effect of detoxification organs, so regular practice yoga, help to discharge toxins in the body. The quality of our breath often directly affects our mind and body. When we learn how to control and moderate our breath, we can find that we can control our body and mind more effectively. Yoga can help us learn to master our states of mind and eliminate the stresses that we face in our daily lives.
Can yoga help you lose weight?
Some people can have such perplexity, be oneself after practicing yoga, feel oneself slim many, but seem weight did not go down, however, is this why? In fact, speaking of weight loss, mainly to consume calories, and want to consume calories, mainly by reasonable exercise and reasonable diet, but yoga is just a kind of exercise muscle, so it is not so much to achieve the purpose of weight loss, accurate speaking, should be thin.
Another kind of circumstance, is when people in a state such as state of mind is not very good, she'll want to find a vent, want to go to eat to solve, but if this time to practice yoga, you can transform the outlet, so as to change your state, let you get a better state of mind.
Is yoga have more feelings than any other sport, is running or fitness Kubla khah dripping wet, yoga is one of the most natural fitness ways, through yoga training system can not only change the human body, still can massage visceral organs, improve a person's status, and so on, the whole people will look brand-new, insist on yoga after a period of time, the figure will be more beautiful, size is also beautiful. So yoga is through which several aspects to change a person, shape your beautiful figure?
1. Burn calories
In doing yoga, although do not need strenuous exercise, but each time the consumption is very big, if a week to adhere to 2-3 times of yoga training, each time in more than 40 minutes, so the effect of weight loss and weight loss is very obvious, calories are consumed, so the fat can not accumulate naturally.
2. Eat a balanced diet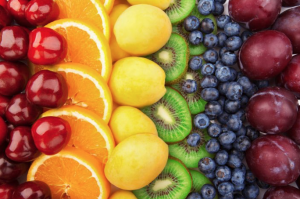 After practicing yoga, yoga can also lead people to the dietary balance, in after a period of time, you will find that the diet habit can be, you will no longer like high-fat high-calorie foods, thus to fruits and vegetables and protein, so your intake of rich nutrition, weight loss is also more obvious, and most importantly, don't worry about to rebound.
Yoga meditation methods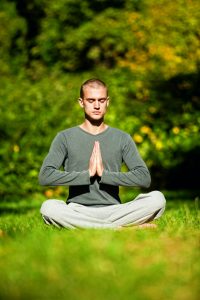 Learning yoga, from the pranayama of the body to the cleansing of the mind, is a chain reaction. Your thoughts and emotions exist in your body. By exercising and relaxing your body, your body continues to practice yoga, focusing your mind on stretching and strengthening parts. When you relax and focus on stretching, your body produces a feel-good "endorphin" that stabilizes your mood. This releases negative emotions and leads to positive thoughts, leading to a state of "peace of mind" and "unity of body and mind". Through yoga meditation can also eliminate our eye fatigue, and can promote the blood circulation of the eye, because yoga meditation, often need to close your eyes for a long time, can let our eyes get rest for a long period of time, which makes power be enhanced, and it also can improve our ability to focus of the eyes, at the same time can eliminate we fear in the heart of the world. It is also possible to enter visualization at home at any time. Just find a visual object, such as a crystal, a fishbowl, a potted plant, a picture, etc. These objects help us to focus our attention, gradually eliminate external distractions, and slowly turn inward to experience peace and serenity! Imagine yourself lying on a piece of green grass, soft, continuous, bursts of fragrance blowing. There is not a cloud in the blue sky. The babbling brook, flowing slowly from the side, called not famous wildflowers, competing to open. In the distance, a cow was walking with her calf, and children were frolicking beside her. A cricket was bouncing around in the ground, and the birds in the tree were singing.
Things to note before yoga meditation:
1. Choose a place where you feel like you can get your mind off the fray, which will help you get into a meditative state.
2. Choose a regular time of day — early morning and late afternoon are ideal.
3. Use the same time and place to relax and calm your mind more quickly.
4. Sit with your back, neck and head on the same level, facing east or north.
5. During meditation, keep your body warm (wrap a blanket around your body when it's cool) and guide your mind to remain calm.
6. Get your breathing on a regular basis — breathe deeply for five minutes, then calm down.
7. Create a rhythmic breathing pattern — inhale for three seconds, then exhale for three seconds.
8.When you haven't completely calmed down, don't force yourself too much. It doesn't matter.
9.After quiet down, let the consciousness stay on a fixed target, which can be in the middle of the brow or heart position.
10. Get into a meditative state with your chosen meditation technique.
11.Before the arrival of a very pure state of meditation, don't force, let the free state continue to exist naturally.
12.After a period of practice, the free state of mind will slowly disappear and eventually, enter the pure.