During the COVID-19 pandemic, home workouts have been paramount in providing a sense of normality, routine and enjoyment. Home workouts have become a new trend, flourishing amongst social media platforms and providing people with a way to occupy their increased free time due to the furlough scheme, or working or studying from home. Creating fitness and well-being goals have provided a healthy distraction during these seemingly never ending national lockdowns. Progressive Overload can be applied to training regimes to help people improve health and fitness by gradually increasing the demand on the body and muscles.
The Principles of Training acronym, referred to as 'SPORID', is a great way for people to both stay on track with their fitness regime and allow them to achieve their goals, potentially including mental wellbeing, improve toning, improve strength or overall physique. The components are: Specificity, Progressive Overload, Rest and Recovery, and Individual Differences.
Progressive Overload and Motivation
Progressive overload is a pivotal component in enhancing health and fitness and involves the continuous increase of difficulty or demand on the muscles by increasing the duration, weight or repetitions involved within the fitness program. This is an important factor in maintaining dedication and motivation to continue exercising, especially during the monotonous days during national lockdowns. Therefore, despite gyms closing, it is important to be able to apply progressive overload amongst home workouts to firstly achieve the desired outcome, but also remain committed to exercising. There are mental and physical benefits to exercising, suggested by the NHS, which are especially important during the difficult times due to the COVID-19 pandemic.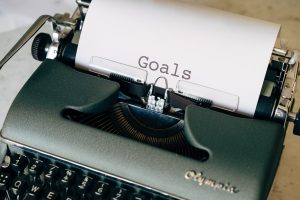 In relation to motivation, progressive overload is important to ensure the participant doesn't plateau in their performance or improvements. Witnessing the improvements in fitness can instil motivation because repetitive exercises can be avoided and interesting variations can be included in the regime.  Seeing the results acts as a driver for further change until the desired outcome is reached…whatever that may be!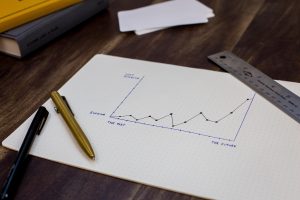 Progressive Overload at Home
To effectively achieve progressive overload, the principles of Frequency, Intensity, Time and Type ("FITT") must be implemented within the workout. It may be ideal to include a combination of these principles, or select one aspect and focus on this in the training regime.
'Frequency' relates to the amount of times you perform the exercise or routine each week. Increasing the 'intensity' refers to gradually moving from a form of an exercise, to a more difficult form. The 'time' component refers to increasing the duration which you perform that exercise/ routine for, or could refer to the reduction in 'rest time.' Finally, 'type' means the sort of activity which you are performing within the regime.
Progressive overload can be included in training regimes at home, and even without the gym equipment. The shutting of gyms and the national lockdowns increased the demand for home gym equipment. This demand could not be met by all manufacturers, meaning variations for at home workouts are important for keeping them exciting, new and effective.
Progressive Overload Demonstrations
The following videos demonstrate a simple workout plan for 3 different, at home exercises, requiring just minimal space. Each exercise has 3 different variations to offer examples on how to use progressive overload to change the 'type' of exercise. The range of exercises vary significantly, providing suitable alternatives to accommodate your needs, perhaps dependant on your age or ability.
Squats offer an option for lower body work, press ups concentrate on the upper body, and burpees offer a cardio option for your fitness plan. However, a limited  variety of equipment, such as dumbbells, resistance bands and exercise balls can increase both the intensity and alter the type of exercise, thus recruiting a wider variety of muscles, improving overall fitness, and helping achieve goals and targets. This equipment is accessible by clicking here.
With hopes of national lockdowns being eased over the year of2021, and gyms reopening, a fourth variation of the exercises has been demonstrated to show how these can be further progressed with gym equipment.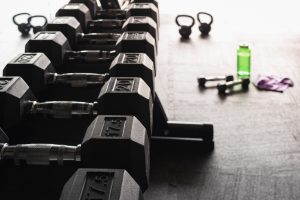 Squats:
Coaching points:
Chest and head upright, do not bend forwards.
Knees shoulder width apart.
Knees remain slightly outwards for all squats.
Squeeze gluteus muscles when upright.
Coaching points:
Deep squat, 90 degree angle, squat 2 inches up and down.
3. Squat Jumps:
Coaching points:
Land softly on the balls of your feet.
Use your arms to generate more power and jump higher.
Coaching points:
Keeping chest tall, hold weight at chest height.
Add overhead press. Push weight up, do not lock elbows out.
Press ups:
Coaching points:
Arms directly under shoulders.
Soft elbows, do not lock elbows out.
Chest to elbow height.
Elbows out to develop chest muscles or in to develop tricep muscles.
Bring knees closer to make the exercise easier.
Engage the core to protect your back for all press ups.
Coaching points:
On toes, full length press up.
Keep body straight from shoulders to ankles.
Coaching points:
Use a platform (e.g. a chair) to raise feet.
Coaching points:
Wearing a weighted vest/ weight on back, perform a standard full press up.
Get somebody to help put the weight on your back.
Put the weight in the centre of your shoulders.
Engage the core to ensure the back is straight and protected.
Burpees:
Coaching points:
Squat – step into plank – squat – stand.
Engage the core to keep balance and protect your back.
Pause in the plank position to ensure your hips or back don't drop.
Start slowly until comfortable with the technique.
Coaching points:
Squat – jump into plank –  jump to squat – jump upwards.
Keep back straight when in plank position.
Coaching points:
Tuck and jump, knees to chest, use arms to generate more power and height.
Landing on the balls of your feet.
Optional progression: incorporate press up when in plank position.
Coaching points:
Overhead press the dumbbells/ weight plate.
Safety Considerations
There are various safety implications which must be considered when applying progressive overload. It is vital that you adopt the correct technique. Maybe practice the exercises involved for 2-3 weeks before applying progressive overload.
Also, you must focus on being "progressive" in order to avoid overtraining. Increasing the frequency, intensity, time or type individually could reduce your susceptibility to injury and allow the body to cope gradual increased demand.
Finally, rest and recovery must be prioritised within any exercise programmes – it is during this period that the body actually adapts its shape and form. Read more about the importance of recovery by clicking here.