Do you suffer from phone addiction during your sport exercise? Do you check your phone a lot with  curiosity, afterwards you lose your motivation to continue? You answer a call from your friend or text messages and you don't become ready to take more pressure when you return to exercise?  Is that what's worrying you?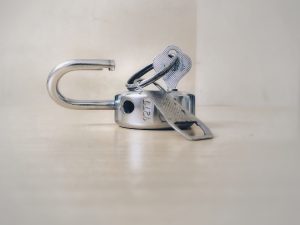 Already Realizing that you have a phone addiction problem is the first step to getting rid of it. Here are 5 tips for you to get a great workout:
Spend your time with other useful things while you rest: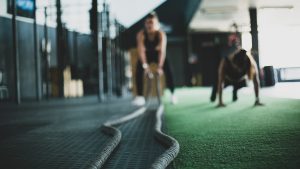 The dependent person usually suffers from a lot of emptiness and boredom when resting during exercise, so prolonged use of the smartphone negatively affects mental health and increases feelings of frustration and hopelessness, causing the nervous system to have periods of rest that exceed the required duration. The ideal is to keep busy with things that do not exceed the rest period, such as a small discussion with the coach or a colleague to fill the void and pass the time.
2.Use a phone armband during your exercise: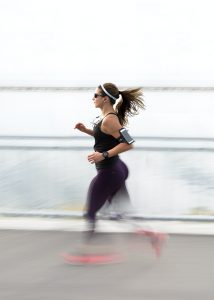 If you want to change a habit you first have to create obstacles that will block you, for example you have to block access to using the phone with simple things like a training armband to get rid of unnecessary uses that make you want to have more, such as social networking sites. Indeed, putting the phone back in the armband after each use is a tiring thing, so you will be lazy to do it and it is an ideal way to get rid of phone addiction. In addition, the cuff is the ideal choice for holding the phone when you exercise with freedom of movement, you need to find a flexible and very comfortable model. The most practical thing is to opt for a armband that does not squeeze too tightly in order to carry out the exercises correctly. It should not be an annoying accessory for you and should also have a sweat-absorbing capacity.
3.The gloves provide complete finger protection: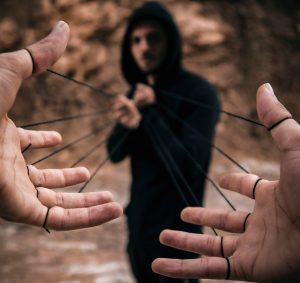 If you are wondering how to stop this addiction to the phone during your exercise, you must continue to create obstacles to break this bad habit, because getting rid of it starts in the mind before the body, so that you create obstacles, your brain will persuade the body to stop repeating the mistakes. In addition to empowerment, the gloves will also give you a reduction in tiredness, support and help you fight the sweat resulting from your exercise. Moreover, with gloves, it is practically impossible to operate your phone, it is very unpleasant to have to take off your gloves to pick up the phone or consult social networks for nothing. We recommend gloves with full finger protection
4.Keep the selfies until the end of the exercise: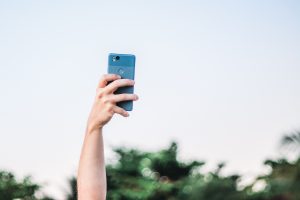 If your addiction to the phone during your exercise is because of the selfies, because you take a lot of pictures and at the end you are not motivated, you shouldn't blame and judge yourself because all these things seem normal and repeated in our daily life, in order to document happy moments and share them with those we love, to become a group of beautiful memories, but we just recommend that you learn how to take pictures at the end of the exercise and at the end of each exercise, try to give yourself the opportunity to feel the feeling of relaxation, leave everything, relax on the floor and feel the effect of the exercise on your body, and make sure that you only return to this exercise in order to feel this feeling again before you even think about taking a selfie.
5.Desactivate notifications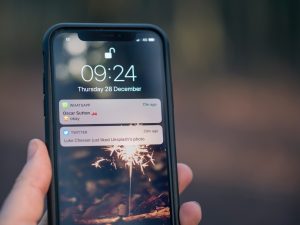 Application notifications on the smartphone are one of the most important reasons that make you look at your phone's screen continuously and repeatedly throughout the exercise, which can be classified as addictive phone use, so to get rid of this problem, you need to set or disable all application notifications on your phone. Indeed, if your phone does not ring repeatedly for notifications and updates, it will be easy to ignore it. You can only set an alert for important notifications, such as text messages from your family. The ideal is to distract yourself with anything when playing sports, and in this case meditation exercises are very ideal, whatever sport you do, always try to distract your attention from the pain the exercise causes you, and kill two birds with one stone.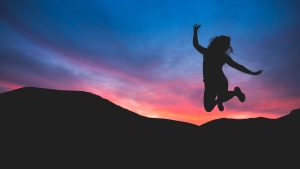 Addiction to the smartphone will not be eliminated between a session or two, but rather requires a bit of patience and will gradually reduce usage, so remember that you need to live your life outside the screen of your smartphone and enjoy the moment of sport, enjoy meeting people with you at the gym, make new friends and accomplish the tasks of the session to the fullest. We recommend that you bring a friend who trains with you, this will ensure that you never give up exercising, it will motivate you and push you to keep going, so we always advise you to choose the right friend, a friend who is a sports fan, to join you and exercise with you, and when we say it's appropriate, anyone who is full of energy and vitality and loves to spend time with him or her, and in this way you will love to exercise and avoid using the phone at all times out of respect and to spend time with your chosen friend.