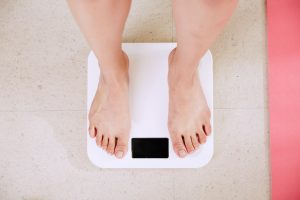 When you hear the word diet you automatically think of boring dull food and hours of exercising. But when on a healthy calorie deficit, you can enjoy the foods you love by eating in moderation and taking part in fun short home workouts that will help you to reach your goal.
Your calorie intake is calculated in a certain way depending on your height, age, weight and how active a person is. You would need to eat 500-1000 calories less than the number of calories your body needs a day in order to lose 1-2 pounds (lb) a week. To find out your calorie allowance for your BMI check the NHS Website.
Fitness app:
Fitness apps are an easy way to guide you in the right direction with not only exercise but meals and calorie counting. The app allows you to work out from home with professional guidance and also has easy low-calorie recipes to follow that you can enjoy.
However, there are several apps available at exercise.co.uk that have more advanced options than others.
Own your goals
Sole Fitness
Inspire Fitness
Bionic Body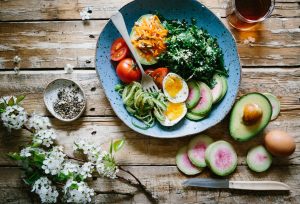 Here are some important tips:
– What to eat:
A balanced diet is the key to a healthy diet with stable weight loss. When preparing meals make sure your plate contains proteins at least one meal a day, carbohydrates, minerals, fibre and vitamins. Fill your plate up with plenty of vegetables in order to feel satisfied. Aim to cut down saturated fat and prepare meals with a little salt.
– Which foods to avoid:
Foods that are high in calories are best to avoid, such as oil. It is very easy to go over your calories when cooking with oil. Therefore, the best alternative is 'spray oil' this will help to keep count of your calories.
– Don't drink your calories!
A forgotten source of calories, are drinks. Drinks are often packed with calories and sugar. Always check the calories to make sure.
When drinking a lot of sugar beverages, can increase your hunger and add unnecessary calories.
It is best to save these calories for something more filling.
Tea and coffee are great to drink when dieting, they are healthy and low in calories. They also stop cravings. However, avoid adding sugar as only one spoon has 16 calories in it. This may not sound like a lot but when drinking a few cups, a day the calories add up.
– Drink plenty of water: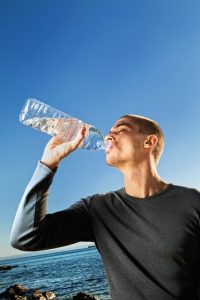 Not only does water help a person stay hydrated but it also speeds up metabolism and helps avoid feeling hungry.
Use a refillable water bottle which you can sip from throughout the day.
-Weigh food and count calories:
When weighing food makes counting calories easier and more precise.
Don't forget you are not limited there are always alternatives for certain foods with lower calories, just remember to always check the label when shopping.
When on a diet consistency is the key. If you have a one-off day or a cheat meal, don't worry, don't give up and carry on where you last left off.