Dieting. What is the best?
If you are here it is probably because you have tried dieting in the past and for some reason it has not worked for you. So here I will post about two different less commonly known diets and how each one works with details of the pros and cons of each to give you a more educated view on your next potential diet. Mainly this is because we all know that not everyone is the same, people have different tastes, different lifestyles and therefore not everyone's diet will also be the same.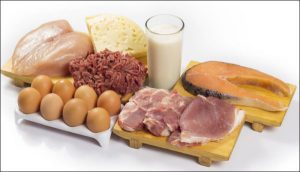 Atkins Diet.
The first diet is one which not everyone may have heard of but it is called the Atkins nutritional diet.  This diet focuses on the body's insulin levels by trying to restrict the amount of carbohydrates entering the body.  With most people when the body takes in carbohydrates the bodies insulin levels increase and from this the amount of energy that is stored also increases. Therefore, by restricting the amount of carbs you take in this enables the body to not store excess energy which allows you to eat more foods containing protein and fats.
Pros.
By this diet only restricting one food group ( carbs) this allows you to eat all the other types of foods which are usually restricted in most diets such as cheese, meat and other high fat foods. Which we all can say is a big big bonus.
Another perk to using this diet is how you can eat whenever you want as long as the food is in the permitted group. This mean no more long breaks between food and you can just eat when your body is hungry. No more need to be Hangry.
If you are someone whose suffers from Type 2 diabetes. Studies have shown that by having a more regulated insulin function this can help reduce and even sometimes reverse the effects of Type 2 diabetes by " Controlling symptoms of metabolic syndrome."
Cons.
Unfortunately like most things there can be drawbacks.
The first major thing which I will get out of the way first is the drop out level. Even for a diet which only removes one food group plenty of people choose not to stick to this diet and will move onto something new. Therefore if you are someone who struggles keeping your diet in check this might not be the best thing for you.
The Atkins diet is more of a  diet that is aimed at the short term. With the diet basically changing normal metabolic behaviour in the short term of less then 6 months this diet is one which shows the most weight lost. However if this is a diet you want to try for the long term understand that after 6 months the weight loss will be minimal and it may be best to slowly transition your way to another form of weight loss.
The Zone Diet.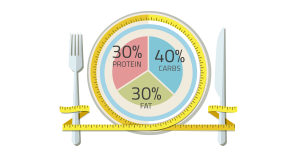 This diet is one in which you might need your pen and paper out for this one.
So the Zone diet is one in which you need to calculate all the nutritional information of all the items you eat. 40% Carbs 30% fats and 30% protein. Now what this diet does is that it match's your own bodily functions so like the Atkins diet it helps regulate your insulin levels in order to give you a more successful weight loss regime.
Pros.
This diet gives a better more " balanced " diet as there is not one specific food group that is restricted. This means that even though certain foods would have to be eaten in small less frequent occasions it is still possible to do so if done correctly. So if you are someone who will just not give up chocolate you do not have to.
This diet is more universal as you do not have to have any animal products to meet your protein level. Therefore if you are vegetarian or vegan or just don't particularly like animal products you do not have to. However  word of warning some of the top brands in vegetarian food do have a very high carbohydrate level, and even some would have too high a level for this diet. Therefore this is something to look out for.
Cons.
Now I bet some of you have just scrolled past this bit as I have said it requires some tracking. Unfortunately this is one of them diets when you have to read all the packaging in order to correctly figure out your allowance for each meal. Even something as a snack will require calculations. So if you are someone who does not want to be reading and solving maths problems just to eat I would not recommend this diet.
Now If you don't mind getting your calculator out from time to time another negative to this diet is how you are not restricted to a particular food group. However you are restricted to certain items within each category. For example with proteins you are more then welcome to eat chicken breasts and other lean pale meats, but if you are a big fan of steak or other organ meats ( yes not steak and kidney pies) then these are not foods which would help this diet.
Dieting as a whole.
I know some of you who have go to this bit may be sceptical about trying a new diet, or one which is not as common as some others. I would ALWAYS recommend that if one of these diets is something you are planning on going for please check with your doctor first as they would be able to give a more educated and personal recommendation rather then just a blog on a website.
Just think reading up on this is the first step on achieving your goal.
Stay safe everyone.