Having been a university student in Hull for the last 4 years, I've seen first hand that people can have ups and downs in their health. The new found independence that is discovered by lots of students can allow some people to harm their mental and physical health by making bad choices. These new lifestyle choices can stick and the longer someone is stuck in their ways the harder it is to have a positive mindset to regain a healthy way of living. I'm going to inform you of 5 ways in which you can achieve a healthy mind and body whilst being at/going to University.
Exercise
Exercise is crucial in keeping a healthy body but it also has great effects on the mind as well. 150 minutes of exercise per week is generally recommended as this can help with feeling more positive, sleeping better and performing usual tasks much easier. Universities will normally have some form of gym on campus or have one near the Halls where the students live. The gym is a great way of getting into the mindset of exercising and has lots of equipment that would be too expensive to buy for the average student. Although, the gym will most likely have a monthly fee to use their facilities but budgeting this into your monthly spends is definitely worth it. If the gym is too expensive for you, it may be worth having a look at home work outs that can be done and downloading apps to help track and guide your fitness routine.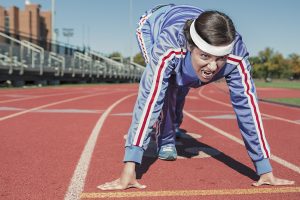 2. Societies and Sports
At university there are normally lots of ways to get involved in group exercise with team sports and societies that are focused on making sure students are out there enjoying themselves and staying fit. If team sports or sport in general isn't your thing then joining a society of any kind can help you meet likeminded people and help with making friends and being confident.  Societies come in all different topic areas from Science groups to those who love Disney, so there is something out there for everyone and newcomers are normally welcomed in with open arms. Social isolation is a main cause of mental illness so to be in a group of friends which you meet up and chat with during the week can help to keep you in a positive mindset as well as having a better attitude towards university work.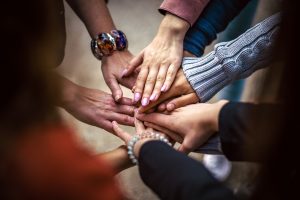 3. Eating Habits
The independence that university can give you is a blessing for some people whereas, there are others who are less ready to take the step and need time to adjust. Cooking is a skill that not everyone has acquired when they get to university but it is vital that you keep a healthy diet and cook balanced meals unless you're provided with them. Eating right will not only help keep your body in good shape but it will also help with working by keeping your heart and brain healthy for those long periods of lecture and study. It is said that in a days worth of food, a good balance should consist of around 40% of fruit and veg, as well as 40% of Carbohydrates (e.g Pasta and Rice). The other 20% of a balanced diet is split evenly between proteins, dairy and fat/sugar. For more help with focusing on creating a healthy meal plan and keeping to a healthy diet, Apps may be useful for tracking calories as well as other blog posts which go into more depth on this topic.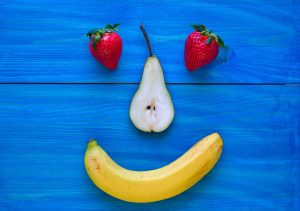 4. Sleep
The importance of sleep cannot be overlooked when trying to be healthy and keep up to date with deadlines and work that is being set. Students are likely to fall into the trap of having a more nocturnal sleeping schedule which may not only effect their work but also their mental health as sleeping during the day can lead to a cycle of negative health impacts. The charity 'Mind' suggests that a lack of sleep can lead to tiredness which then makes it difficult to complete normal daily tasks and gives you low self esteem. All of this coming together can make anyone worried and stressed which begins the cycle of a lack of quality sleep back to the start. Getting yourself into a routine, which includes getting up at a reasonable time, can help you to achieve your goals and leaves you with time to enjoy doing what you like to do in your free time. Not only will you be happier and more driven but the people around you will notice the change in you as well!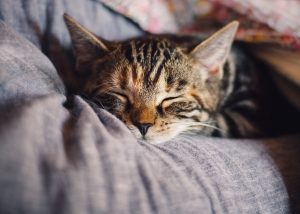 5.  Do what makes you happy!
Societal norms can be seen wherever you are, not just at university and it's seen as 'normal' to follow the crowd and do as your peers do. University is a place to try new things and make new friends. Don't be scared to join different groups and makes friends in lots of different places. When you let go of expectations and ideals that people expect of you and be who you want to be you are most likely going to become a happier, more positive version of yourself. University is a place for growth as lots of students have a new lease of life without restraints.  Keep your options open and do not let anyone tell you what you want to do, because in the end only you know what you want and there's only one person that can get you where you want to go. Go out there and be yourself!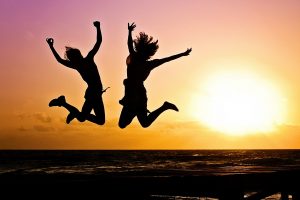 If you are planning on starting any form of rigorous physical exercise or new nutrition plan please see your doctor, especially if you are making a change like this and are over the age of 35, or have health conditions that may cause damage to your body from changes like this. Exercise.co.uk assumes no responsibility for personal injury or property damage sustained using our advice.