The Covid -19 situation may change our lives completely. We work from home; we buy online; we meet our friends on virtual video. We've been urged not to travel or to meet anyone. Most venues have been closed, in line with gyms, dancing classes, shops and attractions. We move less and less, and the time we spend on exercising is declining sharply. The lockdown caught us unprepared. We were not prepared financially and materially, but drastically, the lockdown caught us unprepared mentally. We let ourselves lye down, physically and mentally. We neglected our body and our mind. Ultimately, we failed our health leaving good practices behind. The time flies by, but let's remind ourselves of good practices. 
Are you waking up at 7 o'clock or earlier? What is the deal? Is a morning routine helpful? Waking up a few minutes before starting work doesn't help. The coffee or quick breakfast won't help boost your energy unless you re-energize yourself with some fresh air and exercise. A study done by Massachusetts General Hospital shows that the time you decide to rise and shine could impact your mental and physical health. Waking up early could lower the risk of developing depression and chronic illness. We're aware that rising early won't affect body mass index or Type diabetes. However, better planning of your daily tasks could lower stress significantly. You can set up your priorities and never let behind your health. Yet, you do not have to take our advice if you work night shifts. Your rest needs may differ significantly, and you must seek medical advice. But, if you don't fall into this category, consider waking up earlier, planning your work, and your exercise time, either home or outside. If you need equipment, please visit our shop page. 
Does Social Media rob your time, peace and sleep? Several studies show that time spent on Social Media is toxic rather than useful. Scrolling online in a hunt to see what others are doing has a massive negative impact on us. First, we borrow stress from others. We want to become someone else or to do as others. Mealtime is accompanied by our phone, and we forgot to give time to grow, talk and make real friends. Reading about others online affects our mood in unfavourable social comparison. This leads to anxiety and depression. Lately, our sleep is badly affected. We are not allowed to meet friends at the moment; however, limit your time online. Put your phone apart, and start caring for your mental and physical health. You shall try listening to a book while exercising. Therefore, precious time is used to relax your body and mind. 
How active can you be in lockdown?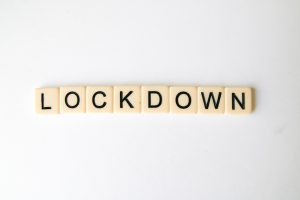 Well, you might have reasons not to exercise. The gym is closed; non-essential shops are closed. And who enjoys going out only to grocery shop? We are tempted to buy everything online and skip any kind of exercise. However, you are still allowed to exercise outdoors, spend some quality time in the park. While doing so, you can also take your children with you to keep them active. Check out Top Tips for Keeping Your Kids Active. Everything adds up, plus some time outside it will boost your energy and your ability to think. 
4. Your vision?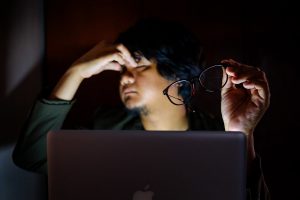 Well, take care of it! We may be forced to spend most of our time in front of a screen: working, shopping, talking to our friends. But don't forget that your eyes will help you as long as you take care of them. There is nothing wrong with wearing glasses, but why should you if you can avoid it? Blurred vision, headaches, disorders are all signs of losing your sight. Facing your computer, you shall remember the 20-20-20 rule for resting your eyes. Every 20 minutes, take 20 seconds to look 20 feet away. Will you forget that? Take a sticky note, write the rule on it and stick it to your computer, or use an app to remind you of doing so. Walking or exercising using this rule every 20 minutes will give you another moment of being active.
5. Movie night?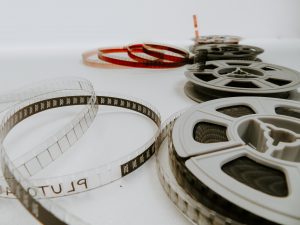 If you are a person who loves movies and have a computer job, you need to reconsider your practices seriously. You prolong the time in front of the computer may be very harmful to your activity level and health. Plan your movie night for only once a week, especially on a day when you don't have too much screen time. Probably at the weekend before or after exercising sessions. Or switch it to a movie with gardening or cleaning. These activities not only clean your house but your mind and body also! 
6. What do you do in your free time?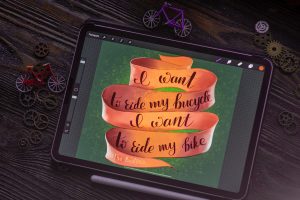 It is a lockdown, and our choices may be minimal. However, let's try making them beneficial; try to ride a bike, some gardening, fitness sessions. Keeping your body active will make you a lot healthier. Besides this, your time during lockdown will not be boring. If you have a spare room or a garage, use it for your exercise. Our specialist helps you transform it into the most precious space for your body in cost effective way. Time and money spent on your health will prove beneficial as you will feel healthier and more confident. 
7. Other ways to help with exercise during lockdown can be:
cook instead of ordering food
clean your garage/garden/ outside balcony
teach your cat to catch the ball
rearrange your bedroom
run for a few minutes after 2 hours of work
use one of our indoor exercise equipment
To help you keep active during this time and plan your exercise sessions, we got everything you need to get you started. Visit our shop or discuss with one of our consultants your needs. We are happy as long as we help people get fit and confident in their bodies.