Takeaways… the opportunity to have a night off the dirty dishes and decision making for whats for tea. Where once upon a time ordering a takeaway was a rare treat saved for the end of the week when the weekly shop had run bare, it is now an option that is more accessible than ever. With popular ordering apps making delivery times smaller and the options wider it is tempting to have more than one 'cheat day' a week.  The question is what is stopping you from recreating your favourite takeaways with fresh ingredients from your own kitchen? Here are some of the reasons to make the switch from takeaways to fakeaways. 
Homemade is Healthier…
It is no surprise that takeaways use ingredients that are higher in saturated fats, salts and calories which gives them there initial taste and fulfilment but later leaves you still feeling hungry. Homemade dishes can be just as tasty but with far fewer calories and salt making it a more beneficial and substantial meal whilst still feeling like a treat. Nutrition is just as important as exercising have a look at our nutrition section in our learn page to find out more.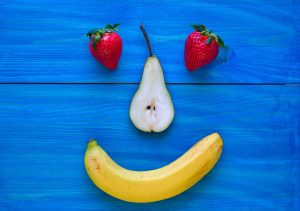 Healthier body and bank balance…
The ease of takeaways comes at a price and usually far more than a home cooked meal costs. Although certain takeaways may not seem to be expensive but spending the same amount on fresh food would allow you to make more than one meal. 
Here are some ideas for homemade takeaways… 
Fish and Chips Friday (serves 4)
A chippy dinner is an iconic British staple but their deep fat fryers are not known to be the healthiest choice, but swap it out for fresh fish and less oil and the results are delicious.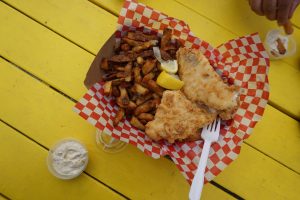 potatoes 4 (Cut into thick wedges)
sunflower oil
paprika 1/2 tsp
white breadcrumbs 100g
Lemon 1/2 zested 
Plain flour 2 tbsp
egg 1 (beaten)
thick white fillets 4
Step 1
Heat oven to 180C, Toss the potatoes with the oil, paprika and seasoning. Put on baking tray and cook for 30 minutes, turning once until they are golden on both sides. 
Step 2
Mix the breadcrumbs and lemon zest and put on a plate. Put the flour on a separate plate and the egg in a bowl.
Step 3
Flour the fish then dip in the egg, the coat in the breadcrumbs. Heat oil in a large pan then fry the fish for 2 minutes on each side until it is crisp and golden. Then transfer the fish into the oven with the chips for 10 minutes. 
Serve with chips and enjoy. 
Cals   Fat   Salts   Fibre  Proteins 
350    8.6g  0.74g  2g     30g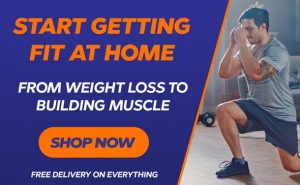 Homemade Pizza

 (serves 2)
Ditch the greasy pizzas for a fresh alternative with the choice for healthy toppings.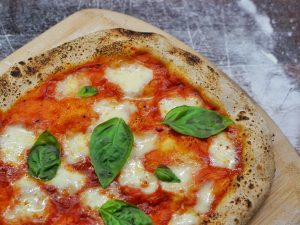 For the dough…
strong wholemeal flour 100g
sachet died yeast 7g
warm water 125ml 
For the topping… 
Tomato puree 3 tbsp
mozzarella 25g 
cherry tomatos (handfull) 
courgette 1 large 
step 1 
Preheat the oven to 200C. Mix the flour and yeast with a pinch of salt. Then pour in the water and mix into a soft dough. Roll out on a floured worktop round to about 30cm across.
step 2 
Spread the tomato puree on the base, arrange the cherry tomatoes and courgettes on the puree and then scatter the mozzarella on top. Leave for 20 minutes then bake for 20minutes. 
Kcals  fat  carbs  salt
479     13g  78g    1.43g
Before starting any new exercising  or nutritional regime consult a professional . This is important for any individuals with pre-existing health problems. Exercise.co.uk assumes no responsibility for any personal injury or property damage sustained by using our advice.
When exercising if you experience any dizziness, chest pain or any abnormal symptoms stop the workout immediately and contact a doctor.