Nowadays people are more focused on their appearance and health than ever before. Some people are ruled by standards of beauty while others are willing to improve their overall health and feel better. Yoga and Stretching are different forms of exercise that not only help people in maintaining physical health but also help in keeping mental health. However, people often do not understand the different impacts of these exercises on their bodies. Irrespective having common features stretching and yoga are two different kinds of workout routines (Follador et al. 2019).
Yoga and Stretching: Both the winners for health 
According to Divya (2018) doing Yoga and stretching offers several benefits for the mind, spirit, body, and overall well-being. The goal of yoga is the unity of the spirit, mind, and body with the major focus on meditation, breathing, and posture. There are numerous forms of both these exercises that meet the needs of varying personalities, lifestyles, and age groups. Studies have indicated that weight control and loss which have become priorities for people these days are possible with regular yoga and stretching practices. It has been reported that in the UK, up to 460,000 people are joining yoga classes each week (Finder, 2020).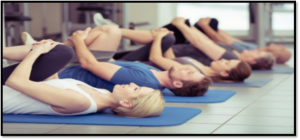 Both routines ensure mental peace along with physical health and are effective in improving mindfulness abilities; increasing cardio health, flexibility, and strength, and reducing anxiety. Both the routines need proper breathing however there are slight differences. In Yoga, breathing is considered crucial as in some yoga techniques the subject of concentration relies on breathing. However, in stretching proper breathing is required for avoiding holding breath during other workout routines thus, helps in improving the effect.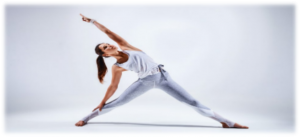 Fitness level 
People belonging to every age group can practice stretching and yoga and these fitness routines provide ample health benefits to them. Yoga is effective in creating different fitness levels and to perform some of the yoga forms one needs to spend years preparing one body. It is majorly required for acquiring the necessary level of strength, balance, and openness. On the other hand, if one's body is not flexible enough for doing yoga they can opt for stretching as it will bring the same benefits as yoga.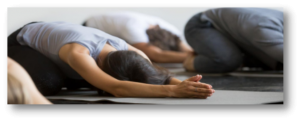 Goals of training 
The benefits of each exercise lie in people's selections of techniques according to their goals. Yoga is more effective for those people who aim to improve their mental health, balance, and fitness level. On the other hand, people should opt for stretching if they are willing to recover after injury, relax their muscles and improve themselves in other workouts.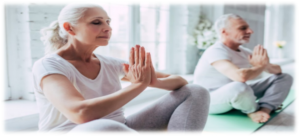 In conclusion, both yoga and stretching are winners of mental and physical health. Both these techniques are advantageous to the human body. They are both different and similar and it is hard for people to determine which one is more beneficial. The benefits and success of both exercises depend on the goal of individuals performing them. However, whatever routine people opt for it is majorly important for them to take care of their health and to their limits. Before starting stretching or yoga one needs to consult with a qualified health instructor or health professional to stay healthy and to avoid unwanted injuries.