Are you missing your workout friends and personal trainers? Working out with friends is fundamental for our exercise motivation, mental wellbeing and physical progress. With the current lockdowns, we understand that keeping motivated for exercise is hard. I mean, how many times can we run the same route or watch P.E with Joe Wicks?
Studies, such as this article by Adidas, find that working out with friends is beneficial for your physical and mental health. It is proven to reduce anxiety, increase motivation and boost your mood, that's why, at exercise.co.uk we believe that when the world stops, that doesn't mean you have to.
We have collated some of our favourite ways to work out together, when all we can be is apart, to help you find the motivation to workout, keep connected with your friends and improve your mental and physical wellbeing.
Wearable technology, like the Apple Watch or Fitbit, allows you to compete with your friends through weekly competitions. These functions were created to motivate you to hit goals, whether that's a calories burnt, standing goals or amount of steps each day. You can track your own progress and peek at your friends progress too.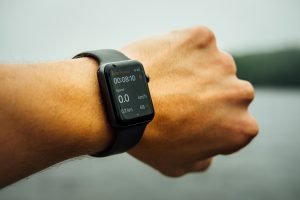 Free fitness applications, such as Strava, are also great for workout motivation. Set up missions with your friends, such as to work together to complete a 20 km distance in the week, or perhaps you want to see who can run the fastest 5k? Set yourselves the competition, and go!
Zoom has been one of the biggest buzzwords of the year, with zoom quizzes, zoom conferences and zoom parties, why not have zoom workouts? Connect with your personal trainer or coach your friends into being the most proactive you there is… from the comfort of your living room.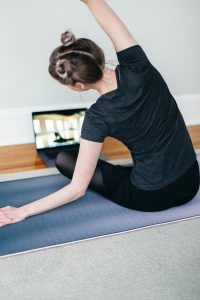 Mentalhealth.org recommends many different ways to remain in contact with your friends and family throughout the lockdown period and exercise.co.uk have some great articles to help you feel motivated and find ways to ease stress and anxiety through exercise. Check out our blogs on physical & mental wellbeing during lockdown and the benefits of exercise for mental health.
With the world quite literally at our fingertips these days, there are a breadth of online exercise classes that you can tune into. The NHS have published online workouts, YouTube hosts a whole selection of online classes whether you're looking for yoga or want to try out a new Zumba class, these are all accessible online for free!
Our experts have written articles showing the top tips for working out at home, why not try these out with your friends and encourage each other to push harder to achieve your goals!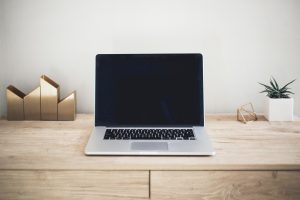 "Tuning in to an online workout with my friends in the morning helps me feel more productive, motivated, and reduces the anxiety I felt during the lockdown periods," says our writer.
Do you have any ways that help you cope with stress, anxiety, and methods to make you feel motivated to work out and keep connected with your friends? Let us know in the comments section and you could help someone else combat these feelings too.