Original blog by: SHadfield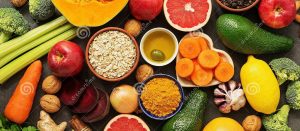 Since lockdown the focus on exercise and eating more healthily has become a way to work on ourselves and become the best we can be.
However, although exercising daily is all good and well it is redundant if that is not paired with a good nutritional diet to help your body improve and grow. Within this blog we will go through why nutrition is so important in making you feel and look better and why lockdown is the absolute perfect time to focus on your lockdown. Through this blog i will give some tips to help you focus on your nutrition and some ways to keep your nutrition going through lockdown and after.
So, why is nutrition so important?
Nutrition is crucial for leading a healthy lifestyle and more importantly increasing your overall health and well-being. By having a clear focus on nutrition it can help you to feel much better in yourself but also motivate you and make you feel much more active and raring to go.
I know this from own experience with nutrition and how eating unhealthily can have a detriment on not just health but mental aspects of your life also. In my previous time before focusing on my nutrition i used to eat lots of sweets and canned drinks, although my main diet wasn't full of saturated fats etc this amount of sugar i was eating still had an effect on my diet and health.
So what did i change in my nutrition? 
As a result of this i decided to change my habits and replace these sugary sweets with dried fruits and alpen bars it allowed me to have some sweet but not something that was having a negative effect on my health and nutrition. The reason i have outlined this in the blog is to show that there are alternatives to unhealthy products which still fill that void of something sweet.
In my experience nutrition is not about cutting every single unhealthy aspect from your life it is more about not indulging. This can be for example having a cheat day, which i have! or just reducing the amount of unhealthy products you eat to make it viable so that it doesn't damage your diet or nutrition. By altering my nutrition i felt much more active and raring to go, this outlined to me in my own experience why nutrition is so important not just for the health benefits immediate and in the future but also how you feel in yourself.
A real key for changing your nutrition is not just changing your diet habits but also it is absolutely vital to do some physical activity along with the nutrition, whether this be just a short 30 minute walk, run or jog whatever you do will combine with the nutrition to make that health kick even better. As i have stated before cutting sugary foods or foods with high amounts of saturated fat it will greatly benefit your diet and most importantly health. Nutrition is important but without some sort of physical exercise accompanying this it is not as powerful.
3 key pointers as to why nutrition is so important;
helps physical health, from a healthy weight to overall wellbeing
reduce risk of chronic diseases or future health issues
makes you mentally fitter
Why lockdown is the perfect time to focus on your nutrition; 
Now that we've talked about why nutrition is so important it is time to outline why lock-down is the absolute perfect time to change your nutrition. I myself decided to change my nutrition in lockdown, as i have talked about earlier. The reason for this was the amount of time i had on my hands and along with my friends exercising much more it motivated and spurred me on to change aspects of my nutrition also. Although i share my experiences i understand everyone's reasons are different.
Another reason as to why lockdown is a perfect time to focus on your nutrition is the increase in time you potentially might have due to working at home or on furlough. By having this increased time its the perfect time to avoid a quick ready meal tea or a takeaway for example and put a real focus into what you are cooking and using fresh ingredients to give you a strong healthy diet which you can get used to now and carry on further after lockdown is over.
A way i found to get around a lack of time is to do pre-prepared meals, i found this a really good way to keep my nutrition going but also save time when i was working or busy.  Lockdown could be a perfect time to have a try at doing this method if you want to have more focus on your nutrition but you know you won't have much time once you get back to work.
To finish my blog, a key tip i will give is to start small, don't rush into changing everything in your nutrition, starting small will set you a good base to work from and you can eventually aim to add more protein into your diet or remove saturated fats, but starting small will allow you to see what does in fact need changing. Moreover, find what works for you, whether that be pre-preparing meals, having one cheat, two cheat or none finding what you are most comfortable with is crucial, and lastly, use lock-down, the time available might not come around ever again so use this time to make some significant healthy changes.