Did you know that immersing your body in cold water can have a wide range of benefits for your mental and physical wellbeing? The idea of stepping into cold water sounds completely unappealing and is usually something we actively aim to avoid. However, cold-water therapy is now becoming increasingly more popular amongst a wide range of advocates who are incorporating the practice into their daily lives.
Not quite convinced to take the plunge? Here are some of the benefits it can have:
Reduced Muscle Soreness
DOMS, or delayed onset muscle soreness, can be painful and debilitating. It can diminish your determination, leaving you stuck between a rock and a hard place, especially when your goals require you to complete intense daily exercise.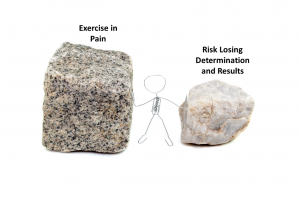 Cold water immersion is a proven natural way to help your body recover faster. This is because the cold water causes your blood vessels to constrict helping with swelling and inflammation. The cold also lowers the temperature of the damaged muscle tissue and numbs the nerve endings which can bring much needed pain relief without reaching for the Ibuprofen!
Improves Lymphatic Drainage and the Immune System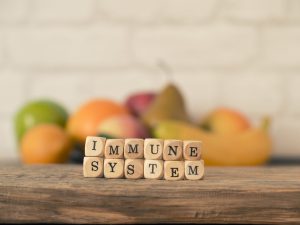 The lymphatic system is a vitally important part of our immune system and is organised through a network of lymph nodes which attack bacteria, viruses and parasites.
However, unlike the circulatory system, the lymphatic system doesn't have the heart (pun intended) to pump the lymph fluid around our body and instead relies on body movement and the contraction of muscles to push the fluid around the system.
Science lesson over, this is where cold-water therapy comes in. Cold temperatures cause lymph vessels to contract which forces the system to pump these fluids through the lymph nodes. After regular practice this can help cleanse the body and avoid a build-up of toxins. Leaving you infection-free!
It Has the Potential to Reduce Stress and Anxiety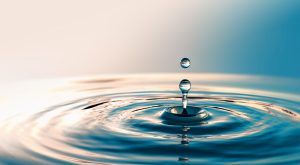 Firstly, cold-water therapy is not a cure for stress or anxiety and should not be treated as such, however research into the iceman, Wim Hof, has shown that by inducing stress on the body (through cold-water immersion) and combining this with meditation and breathing exercises, the brain releases opioids and endo-cannabinoids.
These cause a variety of effects such as:
Pain relief
Reduced anxiety
Regulation of sleep
Regulation of memory
Enhanced mood
There is also a separate theory that cold-water therapy can reduce your reaction to stress over time, as your body and mind begin to adapt to a stressor (the cold water).
Want to try mediating before cold-water therapy? See our guide to Mindful Meditation.
Having a Go at Home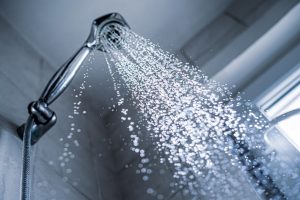 We understand you won't be jumping straight into an ice bath or rushing to your nearest body of water for some wild water swimming just yet. But having a cold shower at home is just as effective and a really easy and safe way to replicate these methods at home and start reaping the benefits straight away:
Firstly, it's completely up to you whether you hop straight into a cold running shower or take it nice and easy; gradually dropping the temperature from warm to cold.
Each day push yourself to stay immersed for a little bit longer and set yourself timed goals.
Start with 30-40 seconds on the first day and keep progressing.
Focus on controlling your breathing.
Breathe deeply and count each inhale and exhale.
Take note of how you feel, do you feel awake, energetic, happy?
Set yourself a challenge and have a go! It offers the opportunity to discover a range of benefits for your body and mind all in the comfort of your own home.
However, if muscle recovery is your main concern and cold water don't suit you, have a look at our guide; What Type of Bath is Better for Muscle Recovery?