How to save yourself some time and money whilst improving your health and fitness!
A lot of people think getting fit can be hard, expensive and time consuming, but guess what…
IT ISN'T!
You can improve your health and fitness for FREE and save yourself some time too. You actually don't need expensive gym memberships or any equipment, all you need is your legs!
You might be asking yourself now, how active would I need to be? and how much physical activity I would need to do?
Your first step on your fitness journey would be to minimize your 'sedentary' time. 'Sedentary' applies to lying down/sitting down for long periods while being awake.
Now is the time to limit the time you are sitting down or laying down for long periods of time.
By starting your fitness journey you can help to prevent and manage over 20 chronic conditions and diseases, including cancers, heart disease, type 2 diabetes and depression!
At least 150 minutes (2 and half hours) of moderate intensity activity
Moderate intensity activity increases your heart rate, but you are still able to talk whilst doing it allowing you to socialize.
Examples include:
 Brisk walking                                     
Dancing                                                 
Gardening                                            
Housework & domestic chores   
And 75 minutes of vigorous activity (breathing fast and difficulty talking)
Vigorous activity involves heavy breathing and a higher heart rate. If engaged in vigorous intensity activity, you could not carry on a conversation. 
Examples include
Running                                               
Cycling                                                 
Swimming                                         
Competitive sports                        
Circuit weight training                 
Or a mixture of both
Available apps
Both of those apps are user friendly and available on App Store and Google Play for downloads for free 
Couch to 5K app
The Couch to 5K app can help you get vigorous activity into your routine
Active 10 App
The Active 10 app can help you with moderate intensity activity
All you need to do is keep your phone with you and the app will track your activity for you! You can also check back in to track your progress.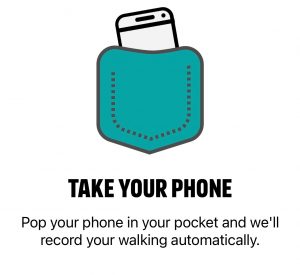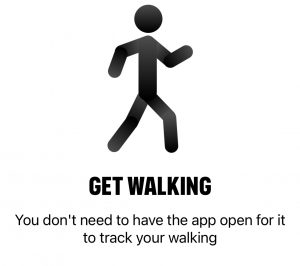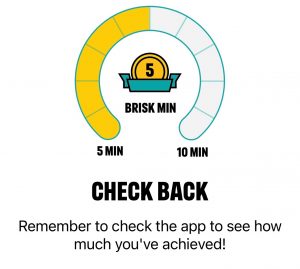 Moving forwards…
Once you feel like you want to challenge yourself even more on your fitness journey you can try and fit in two days of strengthening activities on top of the recommended guidelines.
As the gyms are still closed due to national lock-down, it can be difficult to find the motivation and ideas for workouts, the lack of equipment and weights and not having a change of environment can have an impact on everyone. To help you with those issues there are fitness apps available to make exercising at home easier as well as NHS free ideas. Those will allow you to get an idea of what kind of activity you can do to benefit your health further on your fitness journey whilst the gyms are still closed and to help you during those challenging times. 
If you require any other medical advice contact your GP or any other healthcare professional who will be able to help you.