1. Japanese Culture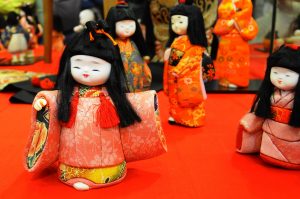 Japan is well known for its politeness and good manners. Not only that, but Japanese culture also include efficiency. Japan is a busy country but is well organised. I was already impressed with the work efficiency at the immigration gate at Narita International Airport.
2. Japanese Foods
Do I need to say any more on Japanese food?
3. Japan is a super clean country
The Japanese take hygiene seriously. You will hardly see any rubbish on the roadsides – even the trains are clean!! In Japan, not only they are clean, everything is in perfect order and neat as well – well trimmed trees, for example.
4. Ancient Buddhist Temples and Shinto Shrines
Beautiful ancient Buddhist temples and Shinto shrines in Japan is one good reason that you should visit and see them yourself. Shrines which are located up the mountains will not disappoint in term of beautiful scenery. The Itsukushima Shinto Shrine, Shrines and Temples of Nikkō and Buddhist Monuments in the Hōryū-ji Area are also awarded as UNESCO World Heritage Sites.
5. Japanese Anime and Cosplay
No matter where you are, you must have read, watched, or at least heard of soe Japanese animation. Wouldn't you be curious to see all these characters walking around the streets?
Photo credit: us.jnto.go.jp, japan-guide.com