1. Why people should to driving on Highway No.1 California
Highway No. 1, voted by the National Geographic Magazine as one of the 50 must-see destinations in your life.  If you go there, it must be give you amazing journey ,some people finished in two days, but some went for a month or even some chose to stay.
---
2.  Recommended Route:     
San Francisco → Monterrey → 17 Miles Drive → Carmel → Big Sur→ Solvang → Santa Barbara → Malibu → Los Angeles
On the Highway No.1, the most suggested driving route is started from San Francisco and ended in Los Angeles, so that, you will be easy to enjoy the beautiful scenery along the Pacific Ocean.
---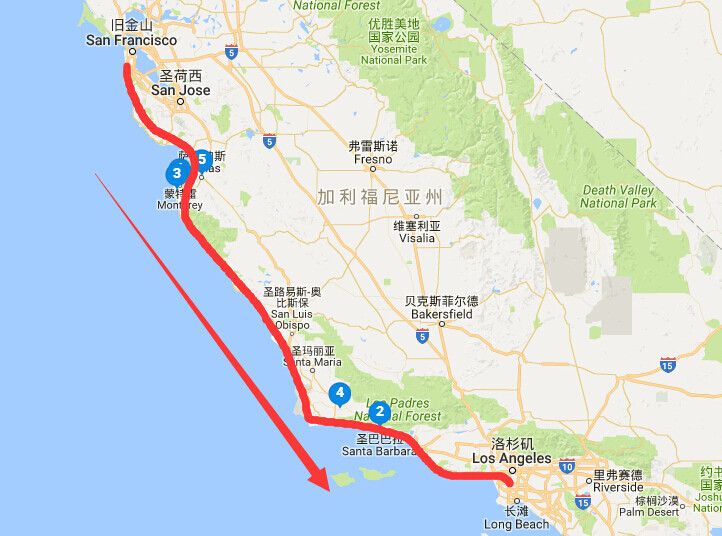 3.  Some beautiful town and views that worth you to stay
(1). Half Moon Bay
On the coast of California, there are some small  towns which are very right for surfing. Half moon bay is famous for its excellent location and tranquil atmosphere, you can play golf on the edge of a cliff, surfing on the Mavericks, you can also take a leisurely visit to the small local brewery.
---
(2). 17 Miles Drive
This is a coastal trail that belongs to the private domain, totally long 17-miles so that it named 17 miles drive. The most important things is that you should be pay for the $10 in cash (Per vehicle) before you driving and which is the only charge item during your whole Highway No.1 trip.
---
(3). The scenery along the High Way
Because of it is road trip, so that the best views are always exist in the both sides of the road!
---
I really hope this blog can attracted you to have a travel to the Highway No.1 California. If you have any questions, just leave in comment below.