Growing up in Massachusetts has taught me to deal with all sorts of weather, from days that are below freezing to others that are so hot you can feel the tar on the driveway melting under your feet. This variety has led New Englanders to take on some habits that seem odd to the rest of the US, let alone other countries, so being out of my element has forced me to adapt to my new environment. For example, the temperature back home is currently 22°F (-6°C), but that will not stop anyone from rolling out of bed to get an iced coffee from Dunkin Donuts. Yes, you read that right: iced coffee.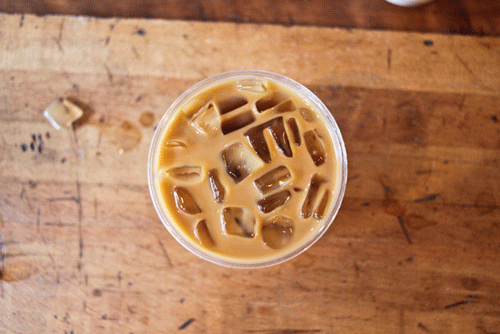 So imagine my surprise when, in October, I went to order an iced tea and was told that this item, along with others, were not on the menu for the time being because it was getting colder outside. In that moment, all I could think about was all of the blizzards I have driven in to get an iced coffee, so cold weather could not deter me. While I have struggled without iced coffee this winter, something I have appreciated is the lack of snow and not having to shovel myself out of the house like the rest of my family (sorry, guys!).
I hope you've enjoyed Part 2 of my "New England vs. England" series. Comment below with any regional habits that may have been put into question while traveling!