We might find many common characteristics between Churchill and Stalin, both great leader and powerful men. Although Van Gogh is great, it seems not easy to find a characteristic of him which is same to those two men, he didn't even have a photo!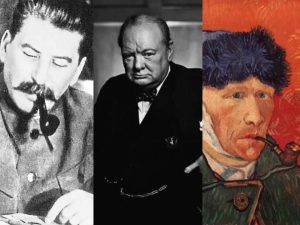 But I know there is a common hobby among these three men: Smoking pipe.
Actually, I can change the title to " a common characteristic of Churchill, Stalin, and me", because I am a big fan of smoking pipe, but maybe more people will get interested in Van Gogh than in me, hahaha.
Three reasons made me love smoking pipe so much
More healthy. I cannot say it is good for health, but compared to cigarettes, smoking pipe has much less detriments to lungs.
The appearance. Well made pipes are artworks, especially some classical brands, like Dunhill which is my favourite.
More flavours. We can use many different kinds of tobacco in smoking pipe, sweet , sour, spicy and mixed flavour.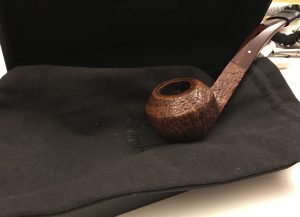 The best pipe brand in UK: Dunhill
Dunhill is one of the most famous  pipe manufacturers in the world. To know more about pipe, I suggest to visit its shop at London, you can find many beautiful pipes and great tobacco, there is also a room for customers to enjoy their tobacco with free coffee.