Monmouth Coffee Company has been widely regarded as one of the best coffee companies in the world, and the best by far in London. They started roasting and retailing coffee in 1978. At the beginning it roasted in the basement of shop on Monmouth Street, Covent Garden, using rather old-fashioned, direct-flame machines, first a small UNO and finally a 1930s Whitmee .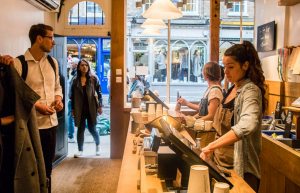 The Covent Garden shop is much smaller than the Borough Market shop,Visiting Covent Garden store  is like stepping into a world of it's own.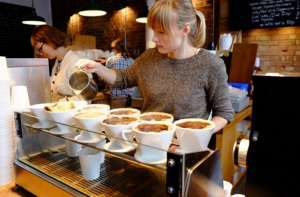 Filter coffee is the most popular coffee in their shop.  The coffee bean where provided today will be written on the blackboard in the entrance. It source and roast coffee from single farms, estates and cooperatives.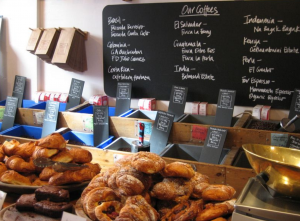 Monmouth also offer delicious dessert and fresh coffee bean to satisfy different demand of customer.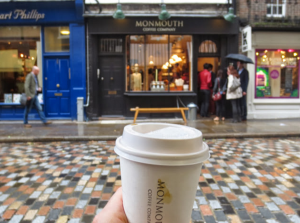 Covent Garden
27 Monmouth Street
Covent Garden
London WC2H 9EU
Borough Market
2 Park Street
The Borough
London SE1 9AB
Bermondsey 
Arch 3, Spa North
Dockley and Spa Road
SE16