Football and football: Same name, totally different games. At my first Hull City match, I realised how the fan experience differed from that of American sports. First off, I was fascinated by the fact that security guards separated parts of the crowd because back home, no matter the sport, fans are mixed (for better or for worse).
Next, I realised how the direction of a football match can completely affect whether or not the stadium is full of rowdy fans who are chanting nonstop or spectators who would rather be home. This does not happen in American football because no matter if your team is winning or losing, chances are that you're being egged on by signs reading "Get Loud!" or you're caught up in singing along with the soundtrack of Bon Jovi or Queen.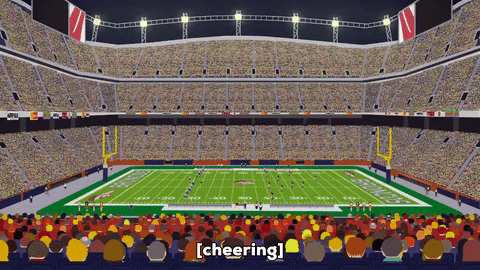 Finally, a staple of American football culture that is not present here in the UK is tailgating, which is when fans park in a giant lot and cook from grills that they have brought from home; most of the time, drinking, loud music, and trash talking is involved (all in the love of sport). While both sports have their highs and lows, I will always defend American football and will never regret staying up until 4:30 Berlin time to watch my team win another Super Bowl (GO PATRIOTS!).
I hope you've enjoyed the 3rd and final part of my "New England vs. England" series. Comment below with your favourite sporting experiences!